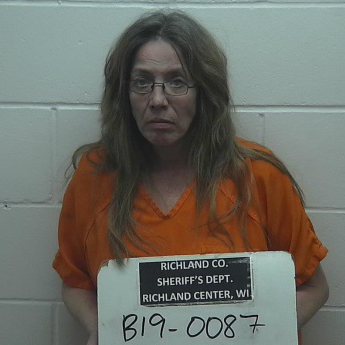 Chief Lucas Clements of the Richland Center Police Department reports that, on 2-24-19, Officers responded to a residential house fire at 1152 N. Central Ave., in the City of Richland Center.
Upon contact with the residence, Officers located the renter of the home, who had been the sole occupant of the residence, in her vehicle outside. Officers observed indications of fire within the residence, but were unable to enter because of the smoke. The Richland Center Fire Department was requested and was able to extinguish the fire, containing it to a bedroom. The rest of the residence suffered moderate smoke damage.
During the subsequent investigation, Officers located a small amount of suspected methamphetamine and items recognized by Officers to be used to ingest methamphetamine. The renter was questioned and admitted to the possession of the drug and drug related items. The source of the fire was investigated by Deputy State Fire Marshals from the Wisconsin Department of Justice Division of Criminal Investigation, in conjunction with RCPD and RCFD officials, and no evidence of intentional arson was found.
As a result of the investigation, Ronda K. Leffler, 53 of Richland Center, was arrested and tentatively charged with Possession of Methamphetamine, Possession of Drug Paraphernalia and Felony Bail Jumping.
All of the above listed drug related charges also carry a potential penalty enhancer because the offences took place within 1,000 feet of a park. All charges have been forwarded to the Richland County District Attorney's Office for prosecution.
In addition to the RCFD and the State Fire Marshals, Officers were assisted on scene by the Richland County Sheriff's Department, Richland County EMS, Richland Center City Utilities, and the Richland County District Attorney's Office.
###