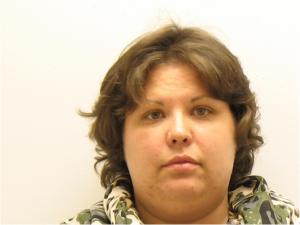 As a result of a joint criminal investigation conducted by the Sauk County Sheriff's Office, Richland County Sheriff's Office, Spring Green Police Department, and the Wisconsin Department of Justice – Division of Criminal Investigation, Theresa S. Strub, age 29, from Spring Green has been charged with nine felonies and one misdemeanor for "faking" cancer.
The investigation alleges that Strub was the beneficiary of thousands of dollars that was raised through fundraisers, charitable organizations, and personal donations to assist her with cancer treatments and personal finances. The investigation alleges Strub "faked" her illness. Strub also used social media websites to raise money for herself, claiming she was diagnosed with stage 2 stomach cancer and kidney cancer.
Strub used the social media to post photos of internal organs infected with cancer, indentifying the pictures as being hers. Strub told investigators the photos were taken on February 18, 2014. The photos included pictures of a kidney, stomach, and liver. The photos were found to be stock photos from Wikipedia.com and ultrasoundimages.com. Some photos being taken as far back as 1999.
Strub told investigators she was being treated at the UW Hospital in Madison by Dr. Sharon Weber. Strub stated she was receiving oral chemotherapy, had ports in her arm, undergoing radiation therapy, receiving up to 14 injections per week, and that only 40% of her radiation therapy was covered by insurance and every time she went to the doctor it was a $140.00 co-pay. Investigators interviewed Dr. Weber and learned that Strub was never a patient of Dr Weber. Dr. Weber is a surgeon and not a primary care physician.
Investigators found that on October 3, 2013, allegedly Strub's mother applied to "4PeteSake", a nonprofit organization from Spring Green that provides monetary assistance for people with illnesses. The request was for $15,000 – $17,000 to assist Strub with paying her mortgage, car insurance, food, and utilities. A second application was submitted to "4PeteSake" in March, 2014, by Strub herself asking for $15,000 for cancer injections. The second application included a letter dated March 20, 2014 and purportedly signed by Dr. Sam Lubner, an Oncologist at the UW Carbone Cancer Center. The letter indicates that Strub is under care there. Investigators learned that Strub was not a patient there and that Dr. Lubner did not write or sign the letter.
On November 2, 2013, a "Kicking It For "T" fundraiser was held at Arthur's Restaurant in Spring Green where over $30,000 was raised for Strub. Strub was employed by Arthurs at the time of the event.
Other organizations giving money to Strub includes the Spring Green Culvers, Greater Richland Area Cancer Elimination Inc., gofundme.com, Heart to Heart, and numerous individuals.
Strub is being charged with nine counts of Theft By False Representation, one count of Identity Theft For Financial Gain, and one count of Attempted Theft By False Representation. If convicted on all counts Strub may be fined not more than $127,000 or imprisoned not more than 48 years, or both.
Strub remains free on a $10,000.00 signature bond from Richland County and a $5,000.00 signature bond from Sauk County.
Sheriff Chip Meister, Sauk County Sheriff's Office
Sheriff Darrell Berglin, Richland County Sheriff's Office
Chief Kevin Wilkins, Spring Green Police Department
Richland County Criminal Complaint