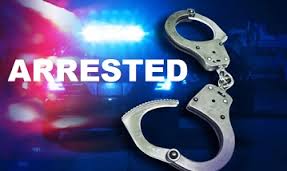 On 2/22/2015 the Sheriff's Department Communications Center received a 911 call at 8:33am stating a female had been held against her will overnight and was a victim of a battery. The female escaped in the early morning and fled to a family residence to call for help. Richland County Sheriff Deputies responded and met with the victim. The victim had suffered several physical injuries and was taken by private vehicle to the hospital. Richland County Sheriff Deputies went to the location of the incident and searched for the suspect. The suspect was located hiding in the home and was taken into custody. The subject also has an active arrest warrant out of Illinois.
Vince Zaccone of Chicago, IL was arrested and charged in the incident.
The incident remains under investigation.