Lt Mike Czys & K-9 Rambo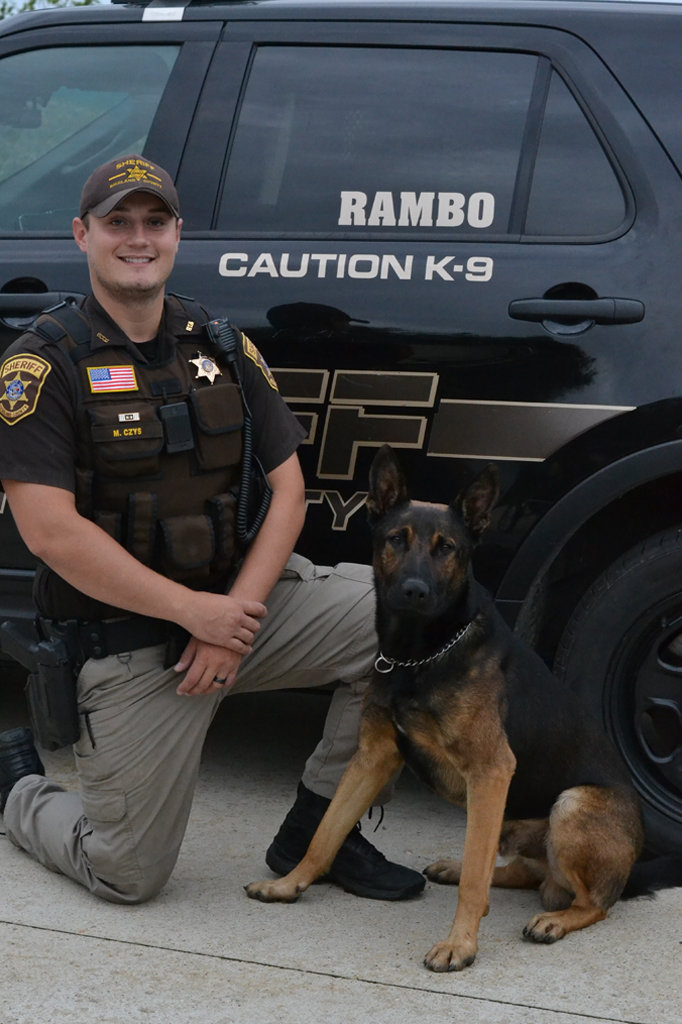 Name:
Rambo
Born:
July 2014
Breed:
Belgian Malinois/German Shepherd
Handler:
Deputy Mike Czys
Lieutenant Czys is a 5 year veteran of the Richland County Sheriff's Office and was promoted to K9 handler in the spring of 2016. K9 Rambo is a 2 yr old Belgian Malinois/ German Shepherd from Slovakia. Deputy Czys selected K9 Rambo from Vohne Liche Kennels in Denver, Indiana and went through an extensive 6 week training course. Rambo is considered a dual purpose K9 and is trained in the detection of narcotics, handler protection, tracking, building searches and suspect apprehension. K9 Rambo is a crucial component in the fight against drugs within Richland County and is also utilized in other community relations and demonstrations.